Property Management in Frederick, Maryland
Let the rentals pros keep your home profitable
Property Management in Frederick, Maryland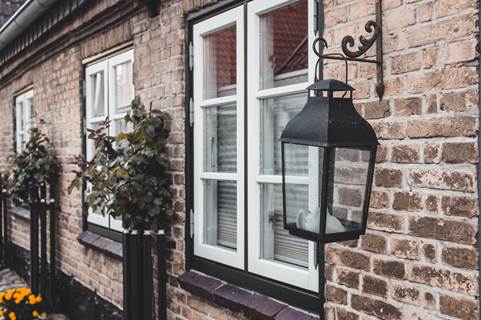 Frederick County is a place where, museums meet martini bars, scenic landscapes provide thrill seekers with adventure, and cutting edge cuisine is served up in Civil War-era buildings alongside unique specialty shops, galleries, museums, and theaters. Located less than one hour from Washington, D.C., Baltimore, and Gettysburg, the city of Frederick, Maryland is surrounded by mountain views, wineries, orchards and vibrant Main Street communities.Visitors can hike the Appalachian Trail, visit Marylands largest brewery, and tour a battlefield all in one day. As of the 2010 U.S. Census, the population was 240,336. The county seat is Frederick. Frederick County is included in the Washington-Arlington-Alexandria, DC-VA-MD-WV Metropolitan Statistical Area
Investing in Frederick, MD Real Estate
The median home value in Frederick is $288,200. Frederick home values have gone up 6.6% over the past year and Zillow predicts they will rise 4.9% within the next year. The median list price per square foot in Frederick is $171. The median price of homes currently listed in Frederick is $342,000 The median rent price in Frederick is $1,685. Frederick County offers highly profitable investment opportunities. The city homes a population continues to grow. The value of rental property is also growing at the same rate. With the medium home price sold at $272,000 in Frederick County, with the rental market you can purchase a property for less than market value.are constantly being created.
Finding a Property Management Company in Frederick, MD
While investing in rental property is a smart move, no one said it would be easy. Our property management team in Frederick County specializes in this market. We handle tedious tasks like repairs, maintenance, and financial planning so you don't have to.We also understand the Maryland housing market more than anyone else. Our property management team is composed of the best landlords in the area. If you're looking for a property management company that will keep your investment strong for years to come, look no further than Benchmark Property Management.
Discover Our Services
We provide effective property management solutions
Why Choose Benchmark Property Management?
Work with a proven partner in NOVA rentals.
We Understand Virginia and Maryland Tenant Laws
Several laws, ordinances, and federal housing guidelines impact how you must operate your rental business. Ignoring these rules could prove catastrophic. Fortunately, at Benchmark Property Management, we have the expertise necessary to keep your property compliant.
Our Renters Love Working with Us
Many property managers ignore tenants and focus instead on their homeowners; we take a different approach. We equally prioritize the concerns of our renters and clients. This helps us keep tenants satisfied, in turn reducing turnover rates and eliminating disputes.
Our Office Uses Powerful Technology
Want to check in on your property or interact with our team? We use convenient tech tools like digital listings and online account portals to make it easy to connect with us. This helps us stay efficient and makes certain we never miss something important from you.
Northern Virginia's Property Management Experts
We pay close attention to the local rental market.
If you own NOVA rental homes and want to keep earning the highest dollar each month, it's essential to develop a careful property management strategy for your property. Some homeowners are tempted to go the journey alone, but when it comes to important responsibilities like finding qualified tenants and handling monthly accounting needs, expertise and experience make a big difference. Working with a professional is a savvy alternative to consider.
At Benchmark Property Management, we aim to offer the best Northern Virginia property management services. We do that by truly listening to the needs of our customers and adapting our management to match their specific concerns. Our team also watches the trends currently impacting the market, and we use this information to make sure we prepare you for success. Whether you own one property or several, learn today how we can help you meet your financial goals.
Explore how our management packages can
keep you financially secure: