Property Management in Northern Virginia
Highly qualified pros to make your home profitable
Property Management in Northern Virginia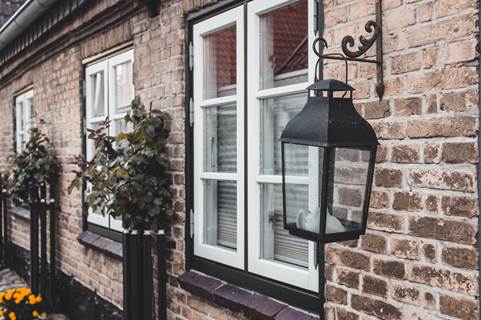 Northern Virginia is an amazing place to live in as it is centrally located on the East Coast i.e. perfect for both history buffs and nature lovers. VA was also named as one of the top places to retire by Forbes magazine as it has splendid areas such as Fairfax County, Falls Church, Abingdon, Bedford, and Williamsburg.
We at Benchmark Property Management are capable of handling your rental property and all your management needs. As your property manager, we also oversee the process of qualified tenants. We achieve this by utilizing our years of expertise and experience in the property management and real estate fields.
Investing in Northern Virginia Rentals
The housing sector is quite in demand in the Northern Virginia area. The combination of low inventory, high demand, and low-interest rates has boosted the Virginia real estate market through 2022. Virginia real estate is also highly valued with a median rent of $1780.
Rental properties have grown in popularity so it's better to make the investment greater. This is the reason why many real estate investors have turned to rental properties in Northern Virginia, to get maximum return on their investments.
Finding Property Management in Northern Virginia
Our business is to provide you with real estate management solutions that help your property operate smoothly. If you already have a property in Northern Virginia and need help maintaining it, Benchmark Property Management provides services such as rent collection, maintenance, and financial reporting. If you are looking for real estate management services in Northern Virginia, we are there for you.
Our expert staff has years of experience in property management in Northern Virginia. Start getting the results you deserve today and make the best return on your investment.
Discover Our Services
We provide effective property management solutions
Why Choose Benchmark Property Management?
Work with a proven partner in NOVA rentals.
We Understand Virginia and Maryland Tenant Laws
Several laws, ordinances, and federal housing guidelines impact how you must operate your rental business. Ignoring these rules could prove catastrophic. Fortunately, at Benchmark Property Management, we have the expertise necessary to keep your property compliant.
Our Renters Love Working with Us
Many property managers ignore tenants and focus instead on their homeowners; we take a different approach. We equally prioritize the concerns of our renters and clients. This helps us keep tenants satisfied, in turn reducing turnover rates and eliminating disputes.
Our Office Uses Powerful Technology
Want to check in on your property or interact with our team? We use convenient tech tools like digital listings and online account portals to make it easy to connect with us. This helps us stay efficient and makes certain we never miss something important from you.
Northern Virginia's Property Management Experts
We keep a close eye on the local rental market.
If you own NOVA rental homes and want to continue earning the most money each month, you must devise a careful property management strategy for your property. Some homeowners are tempted to go it alone, but when it comes to important responsibilities like finding qualified tenants and managing monthly accounting needs, expertise and experience are invaluable. Working with a professional is a wise option to consider.
Benchmark Property Management strives to provide the best property management services in Northern Virginia. We accomplish this by truly listening to our customers' needs and tailoring our management to their specific concerns. Our team also monitors market trends and uses this information to ensure that we are preparing you for success. Learn how we can help you meet your financial goals today, whether you own one or several properties.
Explore how our management packages can
keep you financially secure: