Property Management in Capitol Heights, Maryland
Let the rentals pros keep your home profitable
Property Management in Capitol Heights, Maryland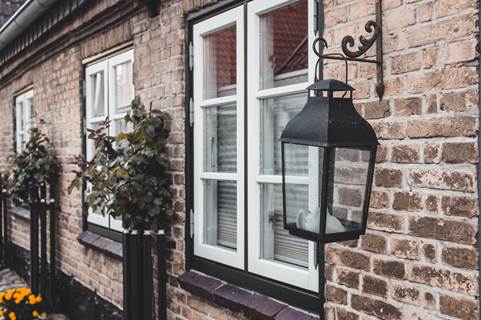 Capitol Heights is a town in Prince George's County, Maryland. Development around the Capitol Heights Metro station has medical facilities and eateries to support the community. The Washington Redskins football stadium is just to the east of Capitol Heights, near the Capital Beltway (I-95/495) and Kingdom Square (formerly Hampton Mall) shopping center which features a hotel and eateries.
Investing in Capital Heights, MD Real Estate
With so many diverse properties in the area, Capital Heights gives ambitious investors plenty of variety.
Sales and home prices continue to rise as property in Capital Heights  becomes more valuable. Rent prices are also steadily increasing. Capital Heights proximity to Baltimore has set its real estate on high demand.
The median home value in Capital Heights, MD is $221,200 and the median rent is $1,297. With the average annual salary being $64,541, the area is very affordable to most. Capital Heights has not failed to keep up, as new shopping districts and activities for residents to do
are constantly being created.
Finding a Property Management Company in Capitol Heights, MD
At Benchmark Property Management, we are experts of property management in Capitol Heights, MD. Our locally trusted team prides itself on reliability and high-quality service. Whether or not you already own property in Capitol Heights Maryland or just don't know where to start, we've got you covered.
We handle tedious tasks such as repairs, maintenance, and inspections so that you don't have to spend long hours every day managing your property. We also offer legal guidance and eviction support. Our expert staff is full of landlords and real estate experts who are very familiar with Maryland property laws. If you're looking to build a long-term relationship with a company that will help make your investment worthwhile, look no further than Benchmark Property Management.
Discover Our Services
We provide effective property management solutions
Why Choose Benchmark Property Management?
Work with a proven partner in NOVA rentals.
We Understand Virginia and Maryland Tenant Laws
Several laws, ordinances, and federal housing guidelines impact how you must operate your rental business. Ignoring these rules could prove catastrophic. Fortunately, at Benchmark Property Management, we have the expertise necessary to keep your property compliant.
Our Renters Love Working with Us
Many property managers ignore tenants and focus instead on their homeowners; we take a different approach. We equally prioritize the concerns of our renters and clients. This helps us keep tenants satisfied, in turn reducing turnover rates and eliminating disputes.
Our Office Uses Powerful Technology
Want to check in on your property or interact with our team? We use convenient tech tools like digital listings and online account portals to make it easy to connect with us. This helps us stay efficient and makes certain we never miss something important from you.
Northern Virginia's Property Management Experts
We pay close attention to the local rental market.
If you own Maryland rental homes and want to keep earning the highest dollar each month, it's essential to develop a careful property management strategy for your property. Some homeowners are tempted to go the journey alone, but when it comes to important responsibilities like finding qualified tenants and handling monthly accounting needs, expertise and experience make a big difference. Working with a professional is a savvy alternative to consider.
At Benchmark Property Management, we aim to offer the best Maryland property management services. We do that by truly listening to the needs of our customers and adapting our management to match their specific concerns. Our team also watches the trends currently impacting the market, and we use this information to make sure we prepare you for success. Whether you own one property or several, learn today how we can help you meet your financial goals.
Explore how our management packages can
keep you financially secure: