Property Management in Greenbelt, Maryland
Let the rentals pros keep your home profitable.
Property Management in Greenbelt, Maryland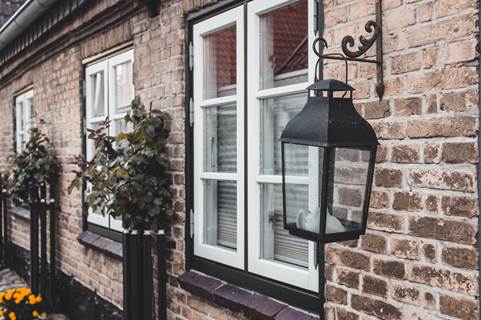 Greenbelt is a suburb of Washington, D.C., located in Prince George's County. With a stop on the Metro's Green Line and proximity to four major highways and it is usually accessible. When we see at the Greenbelt housing history and there were approximately 1,600 housing units were built by the federal government as rental units until 1952.
Greenbelt's primary hub of activity is Roosevelt Center, home of the newly restored Old Greenbelt Theatre, poetry, live music, live theater, and festivals throughout the year. In Greenbelt, you'll there are amazing elementary schools like Greenbelt Elementary and Springhill Lake Elementary.

Investing in Greenbelt, Maryland
The median listing home price in Greenbelt, MD was $224.9K in September 2022, trending down -8.2% year-over-year. The median listing home price per square foot was $199. The median home sold price was $217.5k. On average, homes in Greenbelt, MD sells after 55 days on the market.
Greenbelt is more family-centric than the surrounding country with 30% of households with children. The median age of people living in Greenbelt is 38 years.
Finding a Property Management Company in Bowie, MD
If you're looking for a good investment, it takes more than just finding the right place first. Owning property can be a tedious task that takes more time and energy than you might have.
At Benchmark Property Management, we are a locally trusted team that provides property management in Bowie, MD. Our team composed of the top real estate experts in Maryland work with you to provide services like legal guidance, maintenance, and marketing.
Find out how your investment can become a success for years to come by working with us.
Discover Our Services
We provide effective property management solutions
Why Choose Benchmark Property Management?
Work with a proven partner in NOVA rentals.
We Understand Virginia and Maryland Tenant Laws
Several laws, ordinances, and federal housing guidelines impact how you must operate your rental business. Ignoring these rules could prove catastrophic. Fortunately, at Benchmark Property Management, we have the expertise necessary to keep your property compliant.
Our Renters Love Working with Us
Many property managers ignore tenants and focus instead on their homeowners; we take a different approach. We equally prioritize the concerns of our renters and clients. This helps us keep tenants satisfied, in turn reducing turnover rates and eliminating disputes.
Our Office Uses Powerful Technology
Want to check in on your property or interact with our team? We use convenient tech tools like digital listings and online account portals to make it easy to connect with us. This helps us stay efficient and makes certain we never miss something important from you.
Northern Virginia's Property Management Experts
We pay close attention to the local rental market.
If you own Maryland rental homes and want to keep earning the highest dollar each month, it's essential to develop a careful property management strategy for your property. Some homeowners are tempted to go the journey alone, but when it comes to important responsibilities like finding qualified tenants and handling monthly accounting needs, expertise and experience make a big difference. Working with a professional is a savvy alternative to consider.
At Benchmark Property Management, we aim to offer the best Maryland property management services. We do that by truly listening to the needs of our customers and adapting our management to match their specific concerns. Our team also watches the trends currently impacting the market, and we use this information to make sure we prepare you for success. Whether you own one property or several, learn today how we can help you meet your financial goals.
Explore how our management packages can
keep you financially secure: